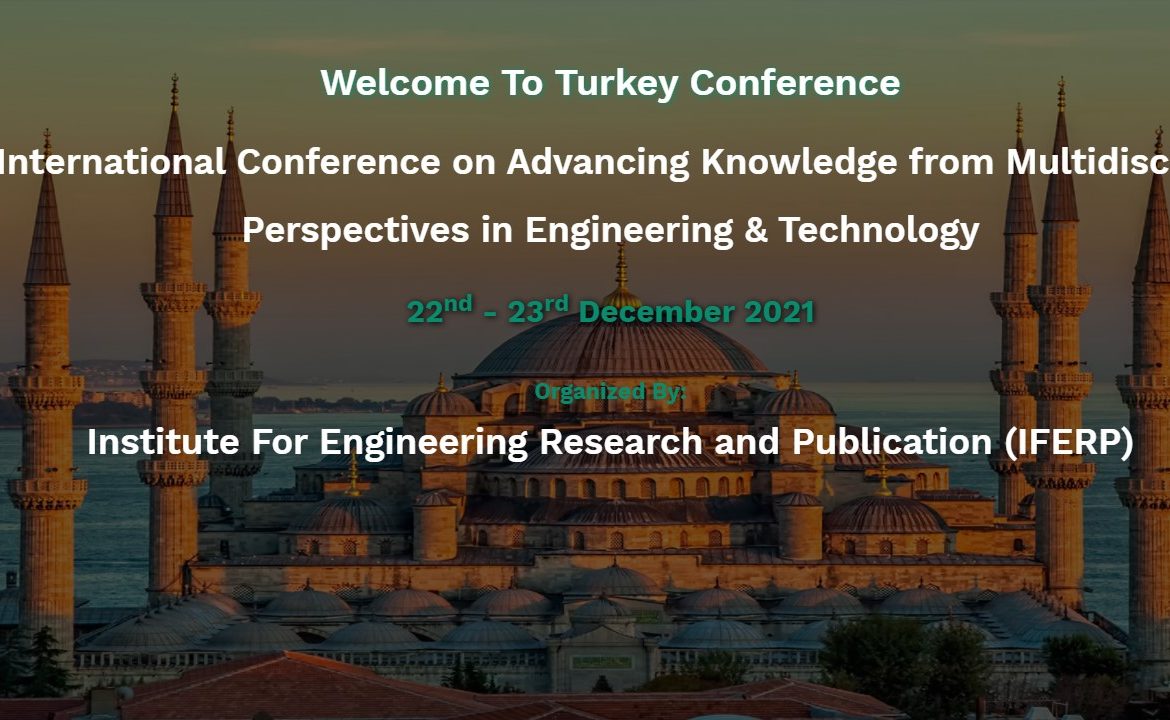 About Conference
The central motive of the 2nd International Conference on Advancing Knowledge from Multidisciplinary Perspectives in Engineering & Technology (ICAKMPET-2021), scheduled to take place on the 22nd - 23rd December , 2021 in Istanbul is to address challenges associated with the effective dispensation of all the latest knowledge being generated in the fields of science, engineering, technology and management.
With research progressing at an accelerated pace, young scholars, students, and researchers in the early stages of their career are finding it harder than ever to keep up. This conference aims at helping them get up-to-speed with all the latest advancements.
The idea of the ICAKMPET-2021 is to build a platform for experts, academics, technicians, scholars from global universities ,industries to converge together and present contemporary research projects that inform & illuminate delegates about the progress being made.
ICAKMPET-2021, Istanbul encourages all researchers (young and experienced) to make their research findings known to the world by submitting relevant research papers, irrespective of what specific field of specialization. Believe multidisciplinary research convolution will be a universal development.
2. International Conference on Advancing Knowledge from Multidisciplinary Perspectives in Engineering & Technology ICAKMPET-2021 düzenleyicisi
Etkinlik başlangıcı
Etkinlik sonu
Etkinlik Sona Erdi
0

days

0

hours

0

minutes

0

seconds
Zaman Çizelgesi

Misafirler

Katılım

Mağaza

Hava Durumu Tahmini

Yorumlar
Hava durumu verileri şu anda bu konum için mevcut değil
Hava Durumu
Bugün stec_replace_today_date
stec_replace_current_summary_text
stec_replace_current_temp °stec_replace_current_temp_units
Rüzgar stec_replace_current_wind stec_replace_current_wind_units stec_replace_current_wind_direction
Nem stec_replace_current_humidity %
Hissedlien stec_replace_current_feels_like °stec_replace_current_temp_units
Hava Durumu Tahmini
Tarih
Hava Durumu
Sıcaklık
stec_replace_5days
Tarafından desteklenmektedir openweathermap.org