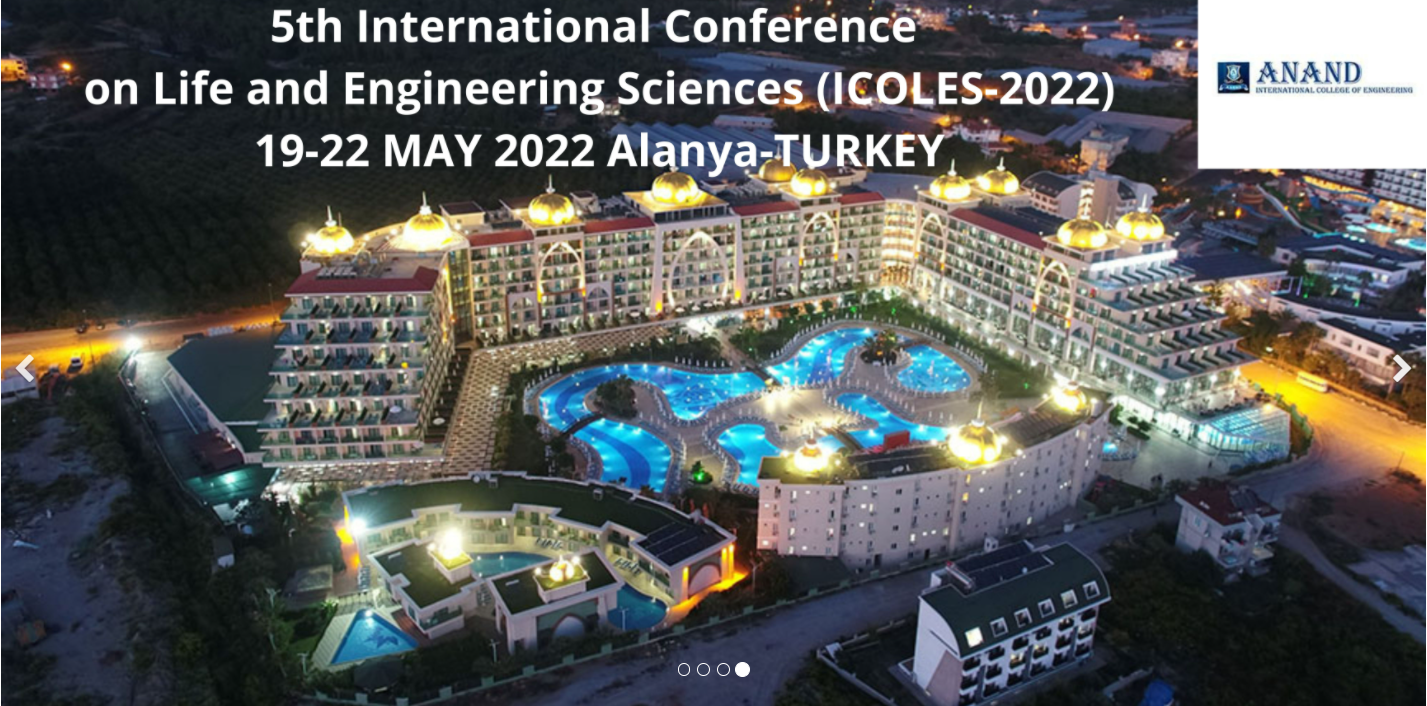 5. International Conference on Life and Engineering Sciences ICOLES 2022
324
324 people viewed this event.

We are happy to announce that 5th International Conference on Life and Engineering Sciences (ICOLES-2022) with the sponsorship of Anand International College of Engineering will be held in 19-22 May 2022 in Alan Xafira Deluxe Resort & Spa in Alanya, Antalya-TURKEY. ICOLES 2022 is aimed to bring academicians and researchers to discuss new advances and improvements in all fields of natural and applied sciences. Our event will be also an international forum for sharing knowledge and results in theory, methodology and new trends in science. ICOLES-2022 welcomes significant contributions in all major fields of life and engineering sciences in theoretical and practical aspects.
Due to the COVID-19 pandemic, we are forced to organize our conference ICOLES 2022 as hybrid model (including face-to-face participation and online participation). This is because of the fact that, we, the organizers, are concerned about your health and we want to do our part to keep everyone safe. The conference is going to be held as hybrid model. The conference will be held in Alan Xafira Deluxe Resort & Spa as face-to-face for participants those who want to accommodate. Also, the participants can participate via online meeting platforms for their virtual presentations. We, organizing committee members, wish you all good health and high spirits. Please keep social distance and try to be realistically optimistic in these challenging coronavirus times.
Additional Details
Etkinlik Ülkesi - TÜRKİYE